3d letters signs Irvine, three dimensional, Foam, wood, aluminum, plastic dimensional plaques, serving: Orange County Ca.
Phone Link 949-204-0707
Click on Phone Number to call us. If using a Mobile Phone.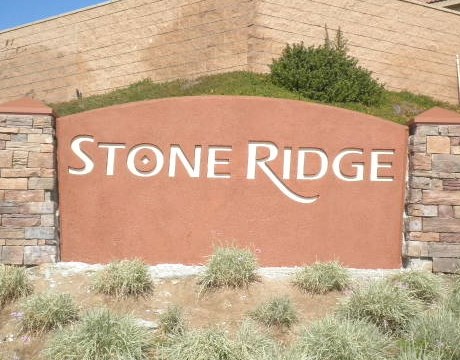 Dimensional Signs Irvine ca.
---
Irvine Sign Company
Weather you need Electric signs, Lighted, monuments or just wood lettering for the front of your business, we can take care of all those needs. We have been serving the local area since 1910. We have been designing signs, manufacturing, installing, replacing and modifying . So when it comes to making the right sign for your business, we have the experience to provide cost effective, quality signage products.


Sign services for small business owners, shopping centers, manufacturing companies, commercial advertisers. We do installation, as well as design work, outdoor lettering, painted walls, and murals. We provide led channel letters, and are a state licensed electric sign contractor"

We are quality installers, providing back lit corporate graphics on vehicles and any other type you may need.

While Neon lighting may be adequate for most hanging or wall-mounted lighted signs, it is usually inadequate for lighting large graphic walls, or large building signs Most spotlight fixtures light walls unevenly, producing shadows in areas and of uneven brighter light. The amount of ambient light falling on each sign or letter may vary considerably, but so long as signs are legible, the eye will adjust to that variation.

For lighted graphic wall signs, which may extend from floor to ceiling, it is often desirable to install "flood light wall-washers." These incandescent fixtures are engineered to be installed flush with the ceiling and to light a wall evenly. Lighting manufacturers can provide technical information about such fixtures.

"Framing certain type of sign projectors" are special incandescent fixtures which are useful for illuminating a sign or graphic item very dramatically. if the sign designer wants to highlight a carved letter or logo graphic, or maybe even the old school art of gold-leaf sign in a dimly lighted restaurant, this fixture can be adjusted to light the exact area of the sign.

Floodlighting is a less precise way of lighting an interior sign or special graphic. Spotlights can be partially built into the ceiling, but this is difficult unless planned for as part of the building sign construction. Contact us for a free estimate: quotes@ocsigncompany.com

One of the most important graphic sign elements that This Orange County Sign Company uses to incorporate within a sign program is an existing corporate logotype, which is used to identify corporate property and products. (Corporate, as used here, refers to a company, comercial organization, or noncommercial institution.) National corporations often have distinctive logotypes which, when used in their Sign Company advertising programs, project a strong public image.

It is appropriate to treat such logotypes as unique designs to be used for identifying this corporation alone. The client's logotype may be used in major project signing to identify the site signs, the building signage, or even a parking entrance. If a client's logotype is based on a simple, legible alphabet, this same alphabet may also be suitable for all project signing. For example, Several major Banks use the font called "Helvetica" as a corporate alphabet. This alphabet was used on building signs for their corporate headquarters in Los Angeles, Helvetica was reproduced in a variety of materials, using many different fabrication methods.

The excellent design and somewhat neutral character of Helvetica allowed it to be used for both elegant and utilitarian signs. Rather than using a secondary alphabet, a lighter or heavier version of Helvetica can also be used occasionally for special emphasis or proper scale. However, if the logotype was custom designed and no alphabet for it exists or if the logotype has a strong, distinctive character, then a separate alphabet will have to be designed. The existing logotype will influence both the selection and the Sign design of alphabets for project signing. We have the experience to Design fonts, modify , or change existing fonts, to brand your business with signage in any visible area.

The designer must be aware of some special problems in adapting an existing logotype for use in signing. For example, if a logotype based on a Bodoni-type style is to be translated into three-dimensional letters with internal lighting, the thin strokes may have to be increased to accommodate the neon tubing. Script letters with very thin strokes may be impossible to adapt for internal neon sign lighting, and they are often too fragile when cut out of metal or wood.

Sometimes the overall weight of such logotypes can be increased to make them workable for internal illumination; this may be difficult to do without destroying the character of the logotype. To avoid this problem, it may be necessary to illuminate the logotype in some other way. Designing New Logotypes for Signing If the designer is asked to design a new logotype to be used in project signing, it should be based on a suitable alphabet which can be translated into three-dimensional letters or signs using a wide variety of materials and techniques.

Selecting Primary and Secondary Alphabets The project alphabet that is used for the majority of signs within the system is referred to here as the primary alphabet. If the project image requires an alphabet that is particularly unique or distinctive, it may not be suitable for all the signs in a system. In such a situation, a secondary alphabet is often used for signs of less visual importance, for signs with very long copy, or for smaller signs of less functional importance. For example, a secondary alphabet might be employed for a sign giving a quantity of detailed information, such as the state¬ment of contract limitations in a parking facility.

This kind of information is often required by code, but is seldom referred to by the sign viewer. When the information is very long, copy can be reproduced in relatively small letters for close-up read¬ing. Many secondary signs are located in mechanical, storage, or parking areas where they are seldom noticed or even seen by the public.

Selecting primary and secondary alphabets which are compatible is a matter of design judgment. Because it is most important, the primary alphabet is usually selected first: it should be appropriate for the project, meeting both functional and esthetic requirements. In selecting secondary alphabets the most important consideration is their compatibility with the primary alphabet. Contact us for your next sign project, OC Sign Company.
Below are sign type specialties:Cities Served:
Aliso Viejo, Foothill Ranch, Laguna Hills, San Juan Capistrano,
OC, Fountain Valley, Laguna Niguel, Santa Ana,
Balboa, Fullerton, Los Alamitos, Seal Beach,
Brea, Garden Grove, Mission Viejo, Stanton,
Buena Park, Huntington Beach, Midway City, Sunset Beach,
Cerritos, Irvine, Newport Beach, Tustin,
Corona Del Mar, Ladera Ranch, Orange, Trabuco Canyon,
Costa Mesa, La Habra, Villa Park,
Coto De Caza, Lake Forest. Placentia. Westminster,
Cypress, La Palma, Rancho Santa Margarita, Yorba Linda,
Dana Point, Laguna Beach, San Clemente,
Other counties and Cities Served
Los Angeles, Riverside, San Bernardino, San Diego Counties,
Corona, Ontario, Chino, Long Beach, Pomona, Walnut,
Diamond Bar, City of Industry, Santa Fe Springs, Norwalk,
Downey, and all of Southern California
some reasons of why you have to choose us as your Sign Company
Custom Sign Makers with over 30 years experience.
Old School Sign Makers with High Tech Tools.
A California State Licensed Electric Sign Contractor..
Licensed - Bonded - Insured.
We can Install Signs in ant California City.
No Sales People, work directly with Sign Contractor. Sign making, building signs installed, 3d letters, HOA signage, dimensional lettering, sign letters installed, sign maker, outdoor signs, Tustin, Anaheim, Irvine, Lake Forest, 3d Building letters made, Building Signs Irvine, Corporate Logos Installed, Lighted Channel Letter Signs, Business Signage Manufacture, Lighted 3D Letters, Irvine Sign Company.
---
Happy Customers and Keeps Counting
Our Customers are Repeat Customers, Best Prices - Quality Hand Crafted Sign Products